Below are some FAQs.  If your questions are not answered, please feel free to
Contact Us
.
I don't remember my login information, or may be locked out.
You can click the 'Forgot' link on the sign-on page to retrieve and reset your credentials.  Simply enter your Username and Email.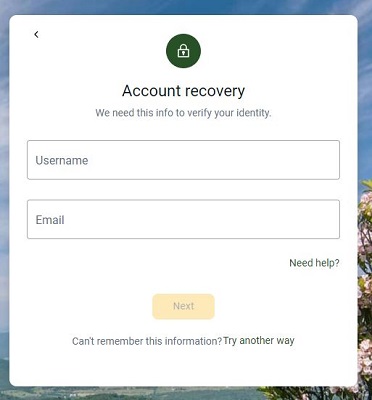 If you don't remember this information, click 'Try another way', and you can reset by entering your social security number and Pioneer Bank account number.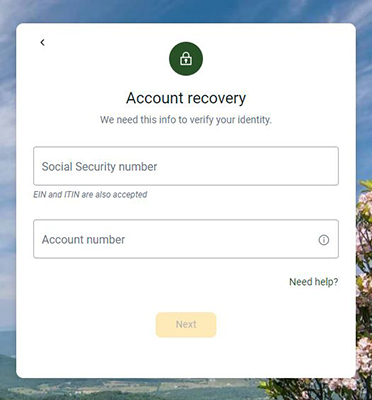 What's Two-Factor Authentication (2FA) and why do I need it?
This is a enhanced security measure for protecting your accounts.  We recommend using a current cell number, so that the code can be delivered to you for account access.  We also support  authenticator apps like Authy®.  This feature replaces the previous security questions and watermarks.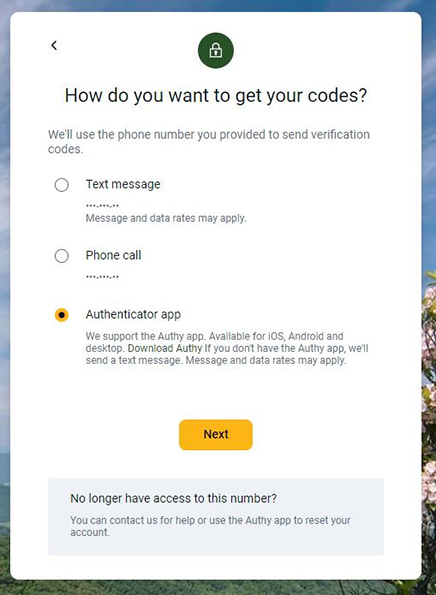 Which web browsers are supported?
Microsoft Edge
Microsoft Edge will be supported on the most current version only.  Versions older than 60 days of their current release may deny access.
Google Chrome
Chrome should automatically stay updated in most cases.  If it is two or more versions older than their current version, access may be denied. 
Apple Safari
Safari currently has upgrades once a year, in the Fall.  Access may be denied to versions older than 60 days of the current version.
Note: Online Banking can be accessed with Safari, but E-Statement and Bill Pay users may experience difficulty as cookie detection is disabled.  A workaround is to click 'Preferences' and navigate to the 'Privacy' tab.
Mozilla FireFox
FireFox should automatically stay updated in most cases.  Versions older than 60 days of their current release may deny access. 
The "remember me" function isn't working.
There are certain cookies or browser extensions and settings that can cause this function to not work.  First, check you are using a supported browser as listed above.  You may also try clearing cookies and browser cache.  
How do I find or enroll in E-Statements?
Click on your Pioneer Bank account from the Dashboard
Click on the 'Documents' tile


If you have not enrolled yet, you will be directed to the Sign-up/Changes screen
Check the box 'Enroll All Available Accounts and Document Types Shown'
Click 'Save Settings'
Review and Agree to the Electronic Statement Terms and Conditions

You may change your email delivery address and security phrase at anytime by selecting 'Email Settings'
How do I tag and categorize my transactions?
Simply click into the transaction you wish to tag.  Then you can select from pre-defined tags, or create your own by selecting 'Add Tag'.  You may also apply the tag for just one transaction, or apply to all similar transactions. 
How do I update my information?
Go to your profile either in the top right, or bottom left of the screen.  From there select 'Settings'.  Here you can edit your preferred screen name, email address, phone numbers, and physical address.
Note:  Physical Address changes will require a Bank staff member to verify.  Please allow up to 3 business days for the request to be completed. 
Why are certain areas prompting me for my password again?
Some features are considered sensitive or higher risk.  With our enhanced security, we will ask for your password again to ensure you are conducting these activities. 
Do you support other applications like QuickBooks?
Yes!  Our new platform supports QuickBooks integration.  Be on the lookout for more enhancements and integrations in the future!