Make Online Banking Personal Again. 
If you like our mobile banking, you'll love our new online experience.  Please review the below sections for important information and features, or our
Digital Banking FAQs
. 
What do I use to login with for the first time?
Access the new platform by clicking the 'Login' button on the top-right corner of our website
Enter your current Online Banking ID
Enter your current Online Banking Password
You will be asked to establish Two-Factor Authentication (2FA), for enhanced security

We recommend entering a current cell phone number to receive the verification code via text or call.  We also support authenticator apps such as Authy®.
You may select 'Don't ask for codes again while using this browser', if you do not wish to have a code sent for each sign on.  Note: we do not recommend selecting this if you are using a public device. 

Two-Factor Authentication will replace the previous features of watermarks and security questions. 
I don't remember my login information, or may be locked out.
Great news!  You can click the 'Forgot' link on the sign-on page, and reset your credentials.  Simply enter your Username and Email.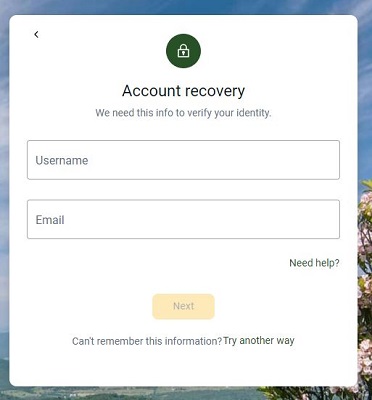 If you don't remember this information, click 'Try another way', and you can reset by entering your social security number and Pioneer Bank account number.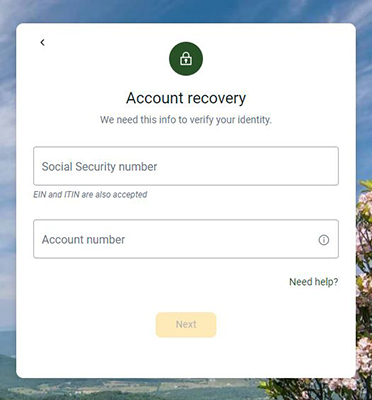 What are the new features?
Add a profile

If you're on a shared device in the household, you can easily switch back and forth between profiles.  Or switch between a business and personal account. 

Manage Cards

Manage your Pioneer Bank Debit or Credit card easily! You can turn the card off or on, report lost/stolen, and activate.  There are also Enhanced Card Controls where to you can set alerts and protections.  Learn more about card controls here.

Start a Conversation

Message our representatives directly within the online banking portal!

Accounts and Transactions

On your first time logging in, you will see a brief overview on how to navigate the site.  Configure and display your Dashboard anyway you like!  You can also tag transactions in pre-defined categories, or create your own.  Better yet, the experience will follow you to our mobile app, and vice versa.

Make Payments

Easily pay a person or business quickly.

Mobile Deposit

Easily request your account(s) to be enrolled for mobile deposits in our Pioneer Bank Mobile App.

Make Payments to your Pioneer Bank Credit Card

You can view your Pioneer Bank Credit Card information, like transactions, amount due, and more!  Making a payment is easy!  Simply enter the amount you wish to pay and click 'Pay'.

Track Spending Habits with Cash$ync

Click into your account, and select 'Cash$ync'.  From here our Cash$ync program will allow you to track money flow, categorize spending, set budgets, savings goals, receive alerts, and more!

Update Your Information

In your profile, you can update information like phone numbers, email address, physical address, and user name.

Light and Dark Modes

You can choose between light or dark modes for viewing on your devices.  By default, the new site will default to light mode.
You're on the move, and Pioneer Bank is on the move with you.
Wherever, whenever, your accounts are as near as your smartphone.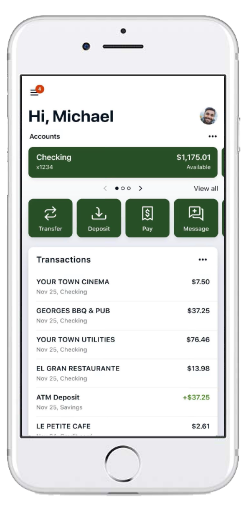 Log-in Securely
Use your fingerprint, Face ID, or personal identification number.
View Balances and Account Activity
Check on transactions, add a note or image, or filter by tags.
Start a Conversation
Message our staff members for assistance, directly from the app.
Pay Bills and Transfer Funds
Manage your cash flow with one-time, future, or repeat payments.
Use Your Camera to Make Deposits
Mobile remote deposit is the utmost in convenience.

Control Your Cards
Set alerts and protections for your Pioneer Debit and Credit Card all within the app.
Learn more here
. 
Visit Your Money Any Time
Geolocate the nearest branches and ATMs.
Download the Pioneer Bank Mobile App.
Easily download the "Pioneer Bank Mobile Banking" app from the Google Play Store(Opens in a new Window) and Apple App Store(Opens in a new Window).

(Opens in a new Window)

(Opens in a new Window)
Pioneer Bank does not charge for these services.  Message and data rates may apply.  Please check with your mobile carrier.